Wednesday, September 27, we are going to celebrate two of our own with one more 'Walby/Wigert Wednesday' with a Wingding! (According to the English teachers, a wingding is a celebration) That day, please wear your 'Support Squad' shirt, or your 'Team Jackie' shirt, or your 'Team Wigert' shirt, OR any shirt that is blue or orange! We want to celebrate how lucky we are to have Mrs. Walby and Mr. Wigert with us at school.

Stark County will be hosting a public input meeting regarding the Stark County 2040 Comprehensive Plan at South Heart School on Tuesday, September 26, 2023, beginning at 6:00 PM. The meeting will take place in the high school music room at South Heart School. Attendees are asked to enter through door #8 on the south end of the main building.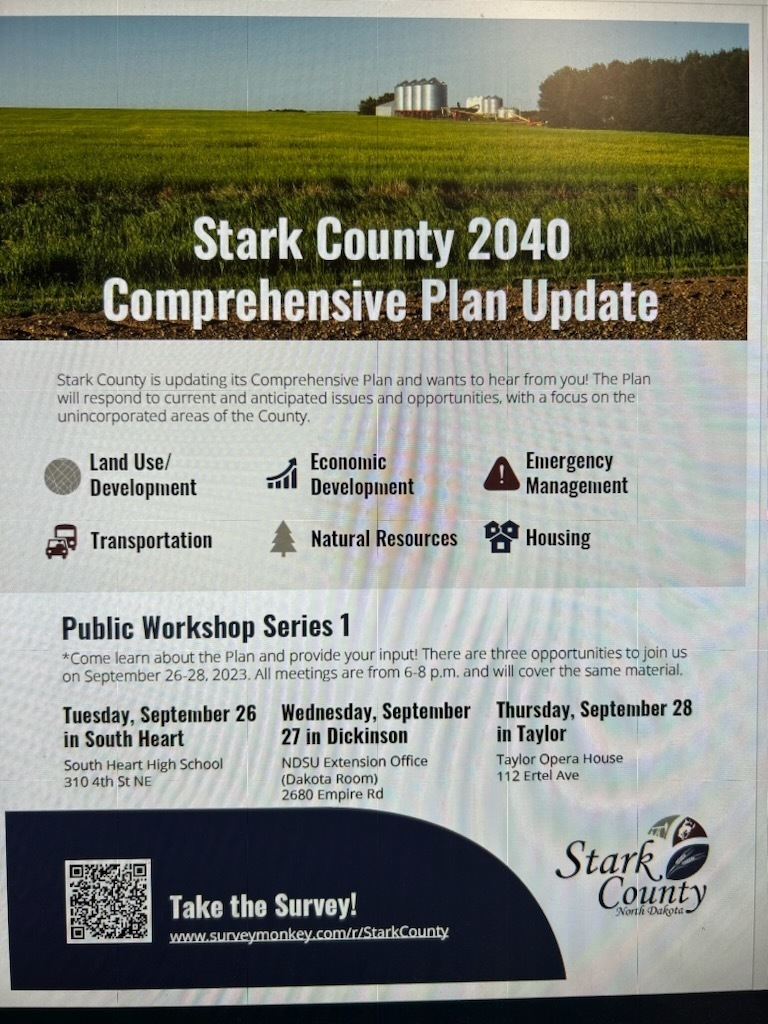 Parent Teacher Conferences will be held Thursday, September 21 and Thursday, September 28 from 3:45pm to 6:45pm. Junior High/High School teachers will be in the elementary gym for parents to meet with. If you have an elementary student, please be sure to sign up through their teacher's link. If you have any questions, please call the school at 701-677-5671.

For safety purposes, please remember to follow the path of traffic in the east parking lot of the school, especially during drop off and pick up of students.


Our youth football program is in need of new helmets! The Park District is looking for donations to help with this cost! Please consider supporting our student/athletes and their precious melons!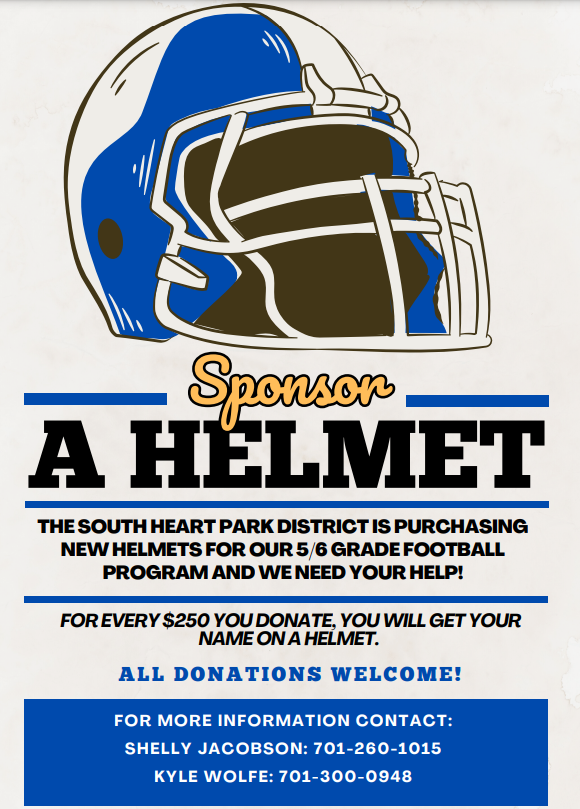 Check out the flyer for Youth Bowling Programs at Paragon Bowl.

Pictures from re-take day are now available for viewing/ordering: karolinalymphotography.gotphoto.com

Stay informed!! Check out the South Heart Scoop! for the month of September. This was originally known as the Cougar Connection!
https://5il.co/241ea


Parents/Guardians: Student's photos are available for viewing at karolinalymphotography.gotphoto.com.

Picture re-take day is Wednesday, August 30. Please let your child's teacher or the office know if your student needs to have re-takes. If you have any questions, please contact the school at 701-677-5671.

Reminder to all parents/guardians: If you bring your children to school, they MUST be dropped off on the east side of the building at Door 7. The west side by the office is for bus drop off only!

It's School Picture Day! Bring those beautiful smiles! Information on ordering your child's portraits will be sent home today.

Picture Day at South Heart School is Wednesday, August 23 and Wednesday, August 30. Karolina Lym Photography is our new photographer this year. Information will be coming home with your student next week. If you have any questions, please call the school office at 701-677-5671.

The Clothing Closet will be open Monday morning from 8:00 to 8:20 for students to get their Cougar and Eagle apparel.


Athletic passes are available at the South Heart School office and will look a little different this year. Passes will be good for all regular season Co-Op athletic contests and South Heart Eagle Basketball games.


5/6 Grade Girls Basketball Meeting!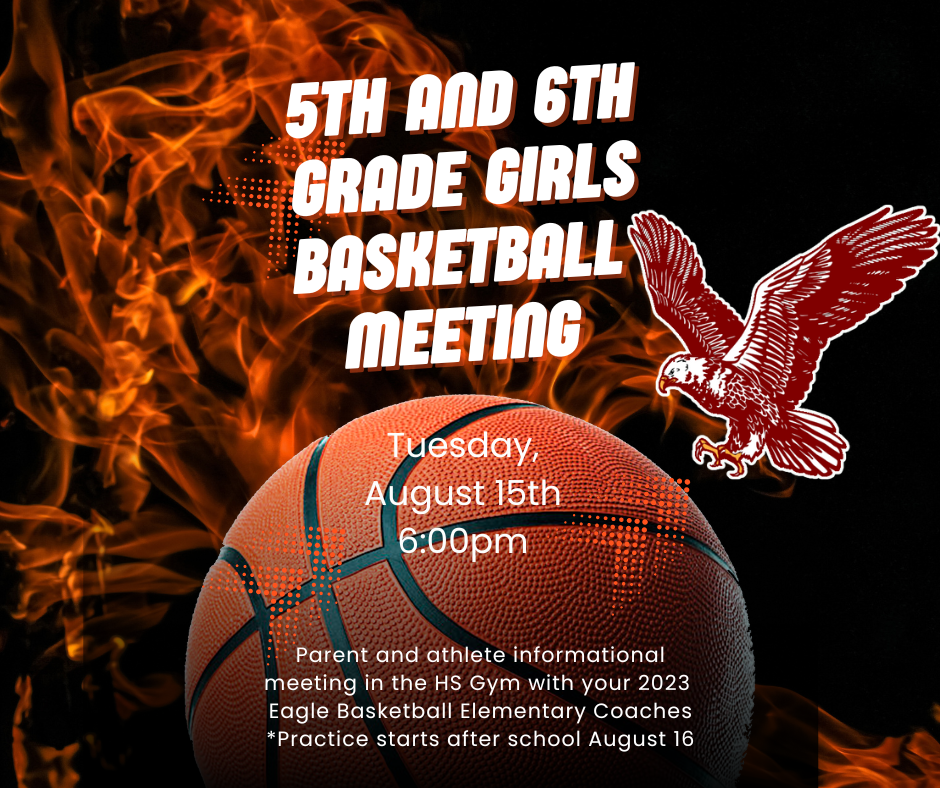 Parents, students going into Kindergarten, 7th, 11th, and 12th grades all need updated immunizations. Please remember to have your child(ren)'s immunizations updated or exemption form turned in by October 1, 2023. If you need an exemption form, please see Mrs. Urban at the office.