South Heart School is proud to present the Twelfth Grade Honor Roll!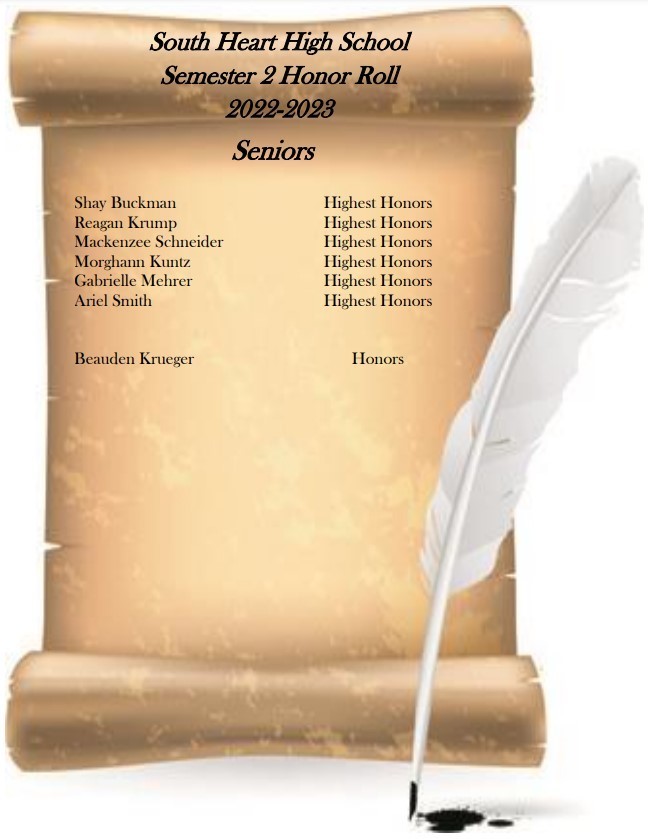 South Heart School is proud to present the Eleventh Grade Honor Roll!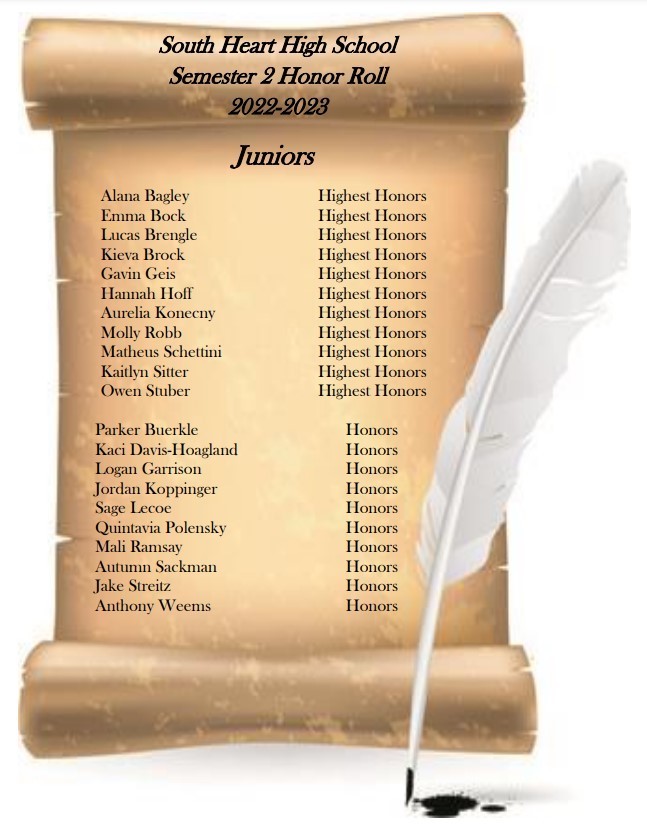 South Heart School is proud to present the Tenth Grade Honor Roll!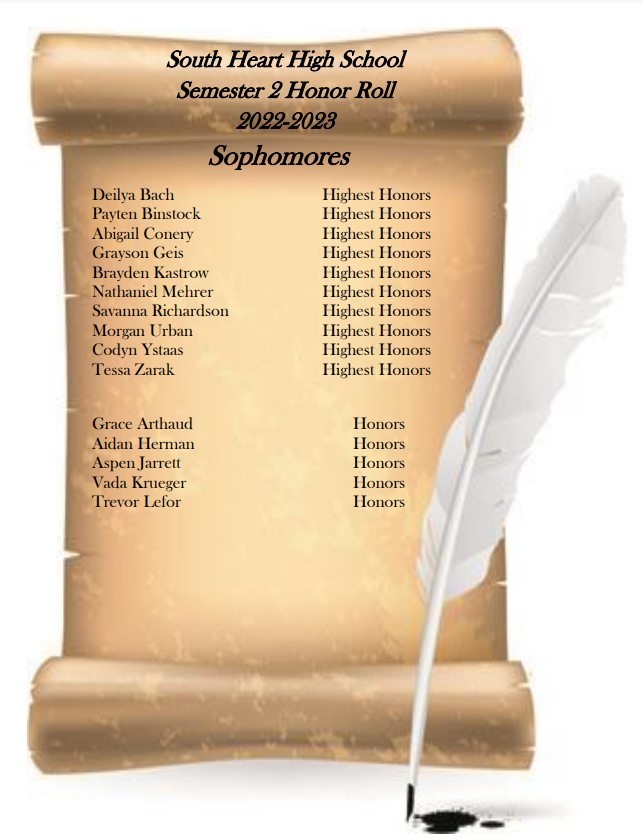 South Heart School is proud to present the Ninth Grade Honor Roll!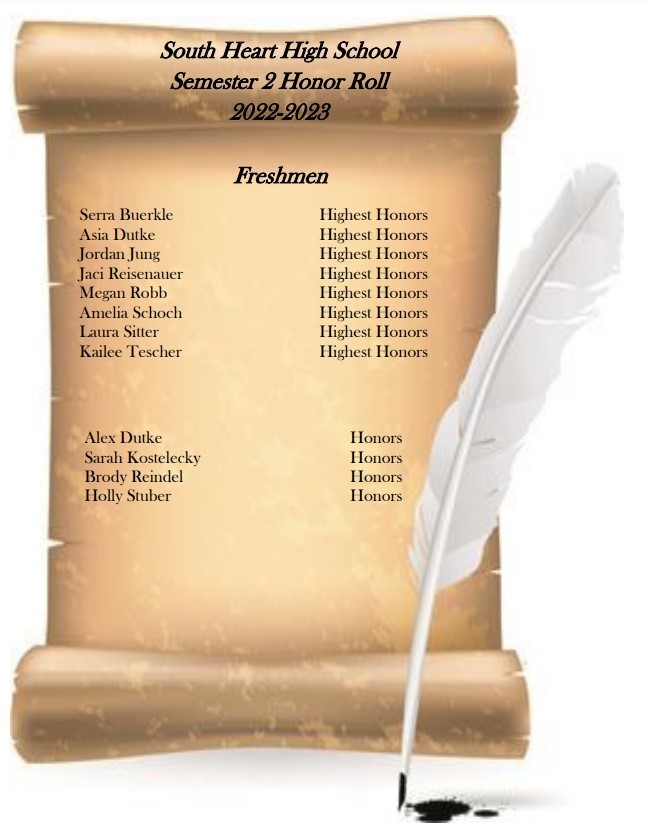 South Heart School is proud to present the Eighth Grade Honor Roll!

South Heart School is proud to present the Seventh Grade Honor Roll!

To Parents/Guardians. You may be eligible to receive Summer Pandemic EBT benefits (P-EBT) for your school-aged children this summer. Children who received free or reduced-price lunch through the National School Lunch Program and were attending school at the end of the 22-23 school year are eligible. If your children are not currently eligible but might be for the 2023-2024 school year, you are encouraged to complete the P-EBT application and submit a Free/Reduced-Price application to your school by August 25, 2023. This year parents/guardians must complete an application to receive Summer P-EBT. The application can be completed online at
https://ndsummerebt.nd.gov/
. If you can't complete the application online, you can get a paper application by sending an email to
snap-pebt@nd.gov
or downloading it from our website. For more information regarding Summer P-EBT email
snap-pebt@nd.gov
or call 701-328-2732.

Dickinson State University track and field camp for students in grades 3-6. Please see the flyer for more information.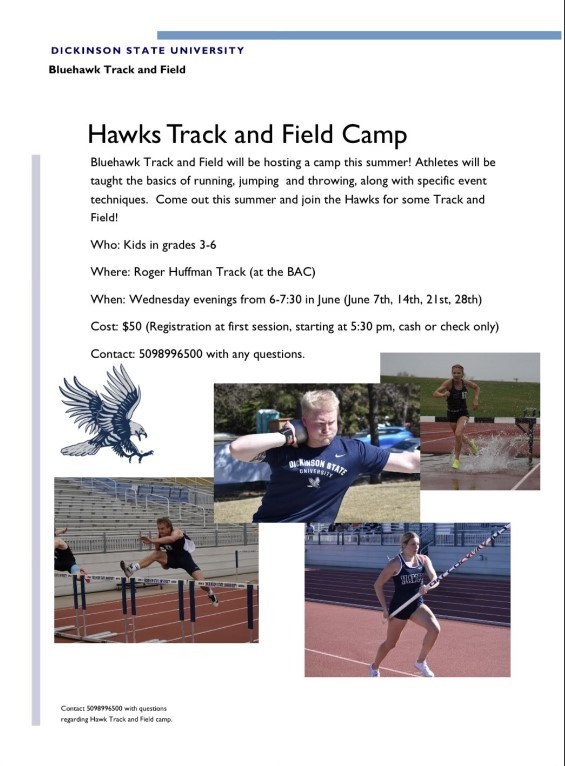 Hey South Heart Elementary parents! We are excited that this is the second year we've partnered with 1st Day School Supplies for all your school supply needs. Orders must be placed by July 1, 2023. All orders will be shipped directly to your home, free of charge. Happy ordering!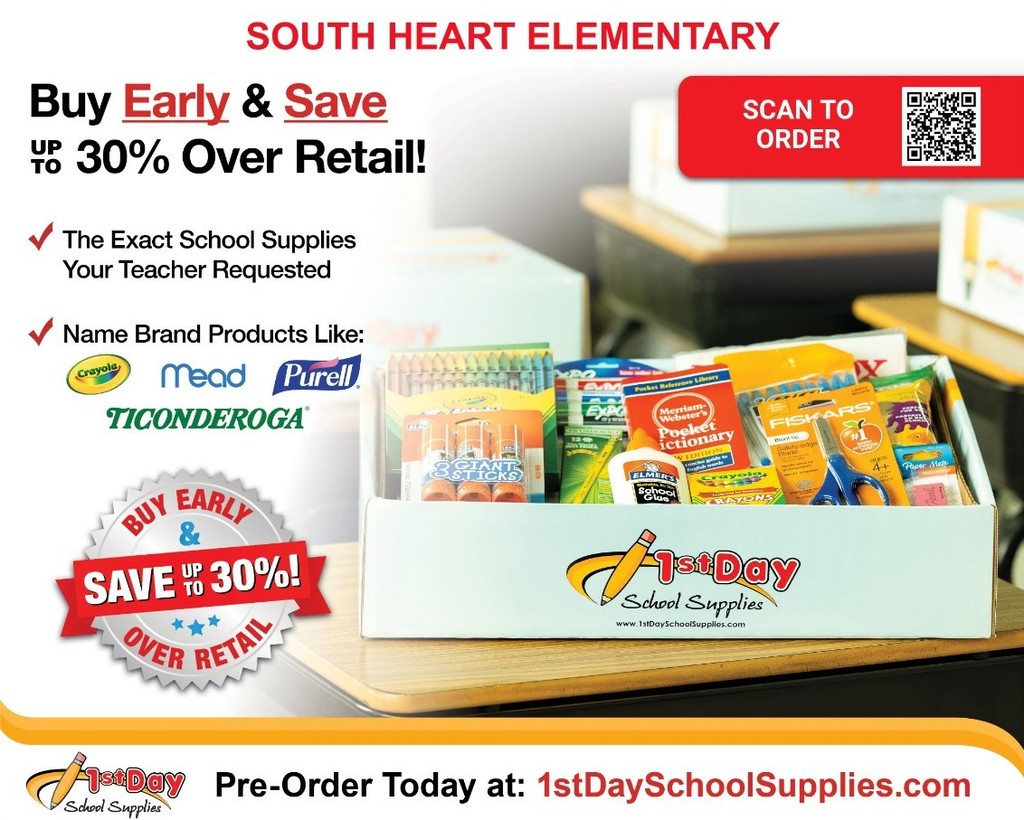 Hello Parents and Staff: There is a slight change to the upcoming 2023-24 School Calendar that was made at the May 10 School Board meeting. A staff in-service day was shifted from February to January and parent/teacher conferences were also shifted from February to January. The updated calendar is on our school website. We've also finalized the Pre-School Calendar for 2023-24, which is also now on our school website. Have a great summer! Mr. Dean

Eagles and Bantams are back!! Following a month of discussion, South Heart School, Belfield School, and Billings County Schools are excited to announce school mascots for basketball (boys and girls). Beginning with the upcoming school year (2023-24) in the sport of basketball, South Heart will be the Eagles and Belfield/Billings County will be the Bantams. All other coop sports (football, volleyball, baseball, cross country, golf, track, and softball) will continue to be known as the Heart River Cougars. Attention South Heart Eagles fans: South Heart School will be purchasing new uniforms for boys and girls basketball at the elementary, junior high, and high school levels. If you are interesting in making a financial contribution towards these new uniforms and other South Heart Eagles athletic related needs, please contact Mr. Dean at South Heart School.

Heart River Athletics is excited to announce that Mike Williams has been selected to be the new Head Football Coach for the Heart River Cougars football program. Congratulations Coach Williams and best of luck! A player/parent meeting will be held for all football players and parents next week, May 17, at 6 pm at Belfield School.

Due to unforeseen circumstances, Bingo for Books will be cancelled for Tuesday, May 2. It will be rescheduled to another date during the school day with students. We are very sorry for the inconvenience!
The original 8:30am time for the 2022-2023 South Heart Academic Awards program on May 3, 2023 has been changed to 1:30pm. Once again, May 3, 2023 at 1:30pm.

South Heart Names Head Coaches for Basketball for the 2023-24 school year: Congratulations to Erik Klein and Sara Gieseke on being named head boys basketball coach and head girls basketball coach for South Heart! We are very excited for the future of South Heart basketball under your leadership as head coaches!

Come join us for South Heart School's Annual Fine Arts Night!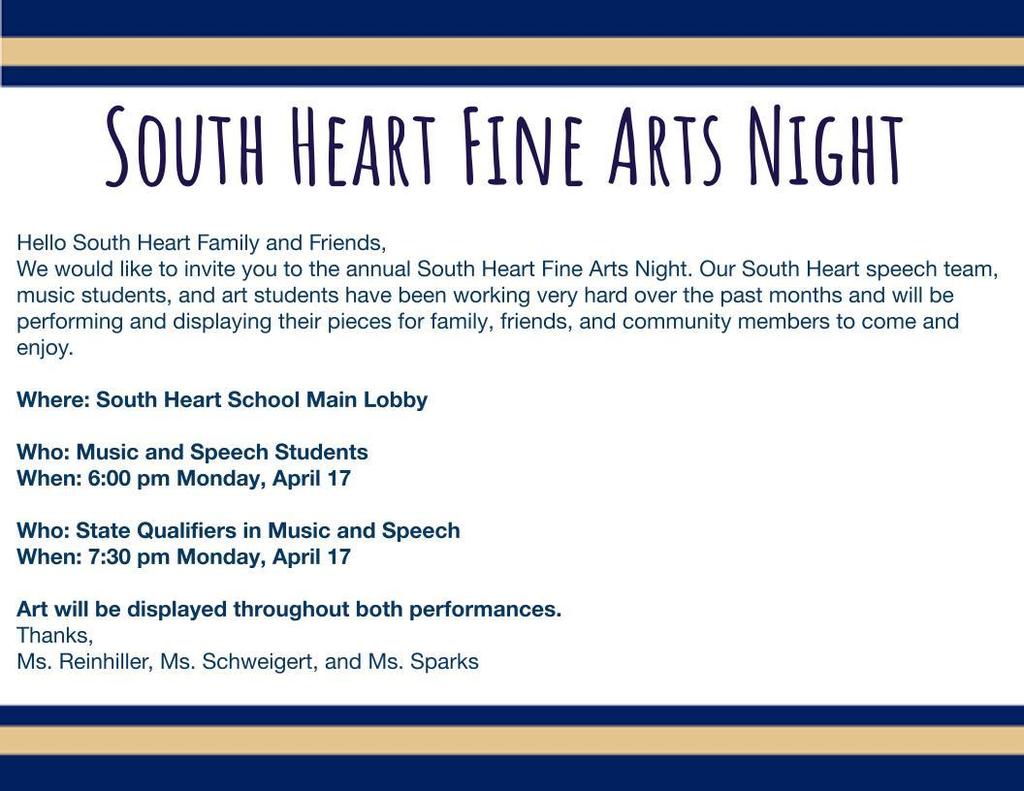 Just a reminder that school IS in session on Monday, April 10 (Easter Monday). This is a snow make-up day.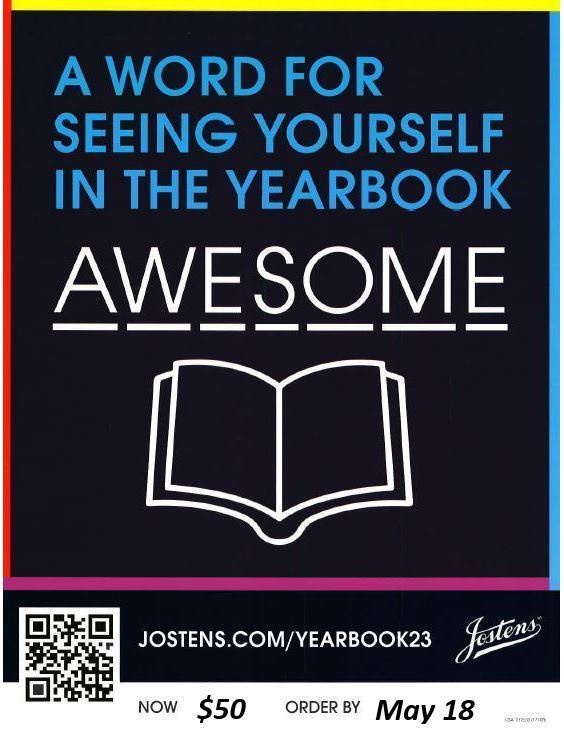 Good evening everyone. The South Heart School Board is requesting input from South Heart students, South Heart parents, South Heart staff, and all other residents of the South Heart School District regarding the school mascot in boys and girls basketball. Please visit the South Heart School website to learn more about this request for input and to access a survey. Please feel free to contact me if you have any questions prior to submitting the survey. Thank you. Mr. Dean

This Saturday, April 1, is the Region 10 Vocal Festival that is being held this year at Trinity HS. We have several performances - large group, small ensembles, and solos - that will be performing throughout the day. If you are looking for some wonderful entertainment on what looks to be a beautiful Saturday, come hear our students sing! Our choir will perform in Trinity's chapel at 11:05 am and the small group schedule is below: 9:20 - Kieva, Tessa, Molly, Autumn (Library) 9:30 - Ariel & Dorian (ITV Room) 10:00 - Kieva & Kasen (ITV Room) 10:10 - Autumn (ITV Room) 1:10 - Anacrusis Choir (Music Room) 1:20 - Jaci & Kailee (Library) 1:50 - Tessa (Library) 2:00 - Kieva (Music Room) 2:20 - Ariel (Library) The students have put in a lot of time practicing, so please wish them luck!